The Austin Final Report.
Austin, Texas has a lot going for it. The food was great, the place looks like it was built 15 minutes ago, there is a lot of construction, and the weather for our time here was pretty fantastic. The locals proved friendly and the architecture of the LBJ Presidential Library was pretty cool.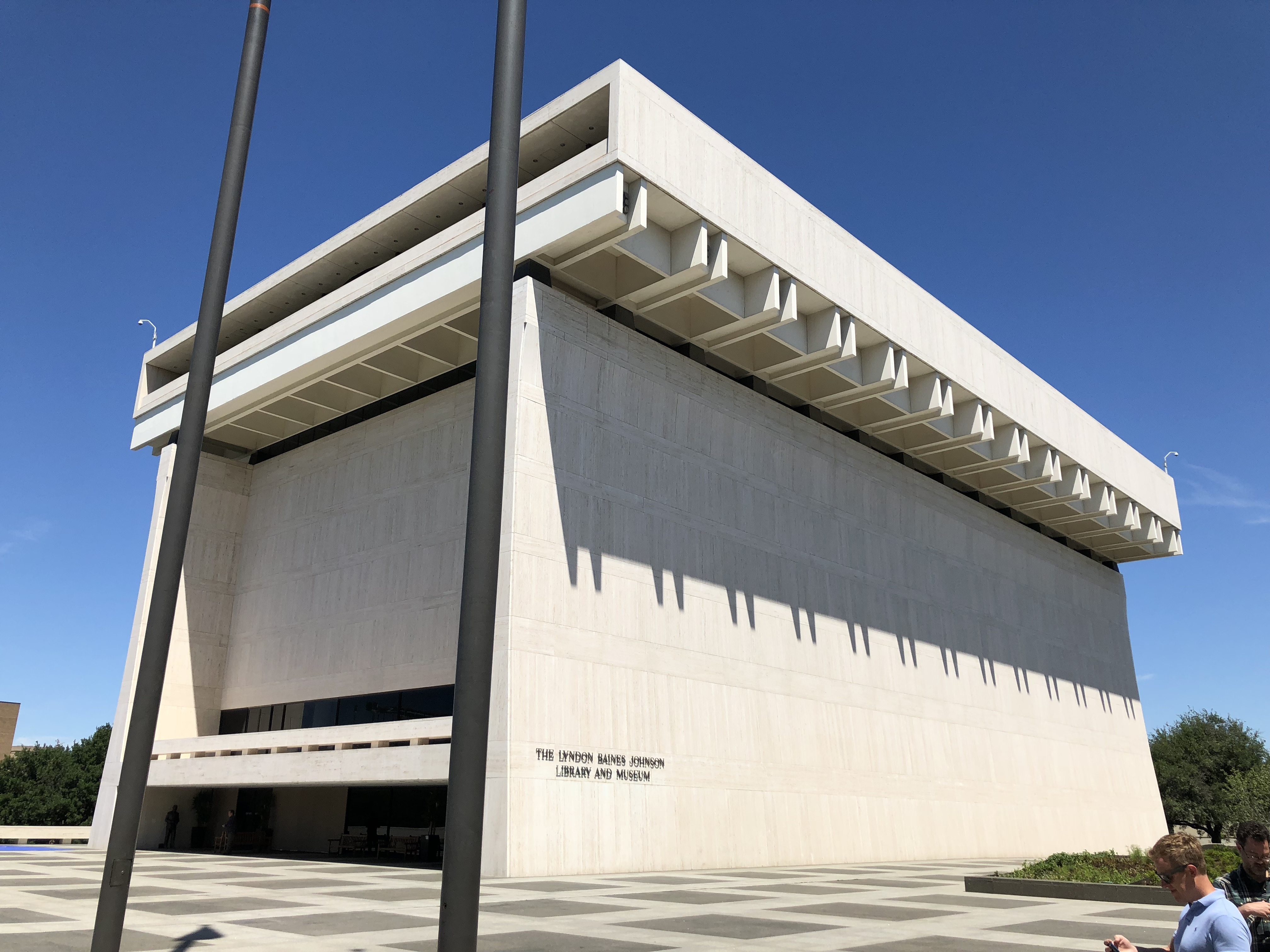 It has an interesting Eastern and Sith influence. It is a bold building, looking assertively out of place, marking itself like a sculpture or a mausoleum as much as a library and museum.
I am revising the personal goals a bit:
15 week yoga challenge - 45 classes in 15 weeks
Daily run working up to 60min/day
Start a low-carb Keto diet
Carbohydrate tracking app for keto diet